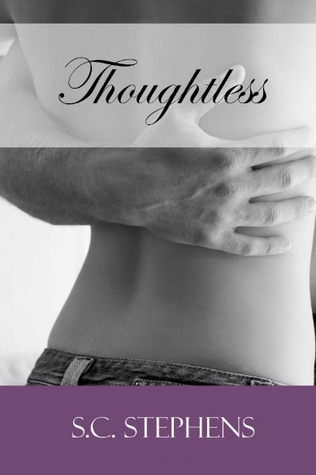 BEFORE READING MY REVIEW:
I've read
Thoughtless
in my native language - Polish. I am willing to think that our translation a bit flattened the original story and especially general atmosphere of the book.
Book Summary: "
For almost two years now, Kiera's boyfriend, Denny, has been everything she's ever wanted: loving, tender and endlessly devoted to her. When they head off to a new city to start their lives together, Denny at his dream job and Kiera at a top-notch university, everything seems perfect. Then an unforeseen obligation forces the happy couple apart.

Feeling lonely, confused, and in need of comfort, Kiera turns to an unexpected source—a local rock star named Kellan Kyle. At first, he's purely a friend that she can lean on, but as her loneliness grows, so does their relationship. And then one night everything changes...and none of them will ever be the same."
Thoughtless? Yes. Keira was thoughtless. And a bit annoying. Her indecision and choices she "tried to make" made her a character I didn't really like. I was eagerly waiting for her romance to be discovered by Denny. At some point, while I thought she's ready to take responsibility for her actions, the plot with "let's be friends" between Kellan and her totally destroyed me.
Despite the fact that the story is really long I feel like the author was rushing and just touching some things, showing problems with which characters dealt in a flat and superficial way. If the book was 200 pages shorter and had deeper insight into Keira's, Kellan's and Denny's emotions and situation, I would even consider giving it 5 stars.